Doctor & Staff
Meet the experienced and friendly doctor and staff who make Ramona Eye Care Optometry a proud provider of vision care products and services in Ramona.
---
Dr. Susan T. Cervantes, O.D.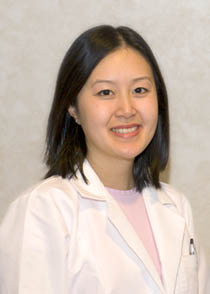 Dr. Susan T. Cervantes earned her Bachelor of Science degree as a Regents' Scholar at the University of California, San Diego and her Doctor of Optometry degree from The Ohio State University College of Optometry. Dr. Cervantes completed an externship rotation at the Chillicothe VA Hospital, giving her valuable experience in diagnosing and treating ocular disease.
Dr. Cervantes is able to detect and treat eye conditions of all types such as dry eyes, allergies, glaucoma, cataracts, macular degeneration, myopia (nearsightedness), hyperopia (farsightedness), and presbyopia (reading vision). She also has experience in detecting systemic conditions affecting the eyes, such as diabetes and hypertension.
Dr. Cervantes patients appreciate her thorough and comprehensive eye examinations combined with her caring manner. She also offers the latest technology in contact lens services. Contact lens fittings include daily disposables, extended 24-hour wear, bifocal (no more reading glasses!), astigmatism correction, and colored contacts to change your eye color. She will provide you with lenses which are more comfortable, easier to use, healthier for your eyes, and provide exceptional vision.
She holds memberships in the American Optometric Association, the California Optometric Association, and the San Diego County Optometric Society.